Senior screening showcases an array of short films from photography majors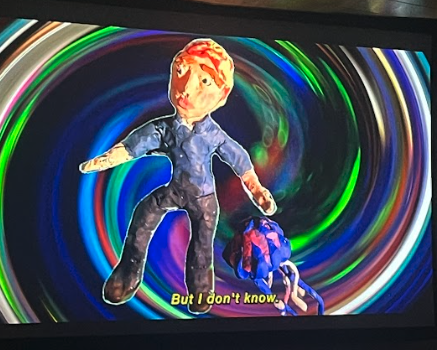 Photography seniors held a screening to showcase their short films on March 29 in the Carter Auditorium. Their physical art exhibit is available for viewing in the Fine Arts building's gallery  from 9 a.m. to 5 p.m. through April 10. 
Senior Preston Rolls kicked off the screening with his short film, "Instant Decay." Although originally a multimedia piece, Rolls modified the work to be presented as a short film. The video began with a fire burning in the background, accompanied with white noise and several different polaroid images in what appeared to be a cycle of the various stages of decay. This sequence continued throughout until it ultimately faded out into the abyss. 
The second piece was presented by senior Nick Hernandez called "Ouroboros." It was a thought-provoking  piece, as the original artwork was projected against the cement wall of the Munday Library. It featured different models each wearing  gas masks, possibly depicting a near future of unresolved climate change. The pictures cycled throughout while techno music sequenced the images. As the piece concluded, the photos distorted along with the music. 
The last short film presented was three different pieces by senior Roberta Cornew. She first introduced the pieces by explaining they were inspired by a dream journal kept for at least a month.
The first was "Piso Frio." "Piso Frio," which is Spanish for "Cold Floor," depicts a girl seen walking down a street as she narrates details of her childhood home and how disconnected she feels from it. The piece was narrated in Spanish with English subtitles. 
The second piece titled, "Five More Minutes" was a bit more extensive than the first — a personal favorite.  Two characters sat at a bus stop, bickering over how  one of them crashed the car and now they're forced to take a bus. The conversation takes a turn, as one of the characters discusses writing a book that deciphers dreams. The two start discussing different dreams they've had and their  possible meanings. Some interesting aspects were what I can only describe as crayon-like doodles overlaid upon the characters that signify an emotion. For example, if one of the characters says something to which the  other takes offense you may see a crayon doodle over their stomach. Once they start describing their actual dreams, the dreams are shown in claymation — an element that really surprised me in the best way possible.
Cornew's final piece was titled "Come Find Me."; a piece that I found slightly comedic. Cornew plays every role: investigators, chief and a deceased girl in this self-directed piece. Two characters find the body of a dead girl and call over the chief. Chief finds a note on the girl and goes to the parent's house to investigate. As Chief approaches the parent's house, they traverse through various clotheslines before finding the parents sitting outside. The parents don't seem concerned about their dead daughter being found in a field, but there is a brief discussion which makes us assume the girl is not really dead. Then, it cuts to the suspect  walking through a field; her nose  is bleeding and she suddenly falls to her knees and presumably dies. This one was a little confusing to me, but I couldn't help but giggle seeing Cornew embody several different roles within one piece. 
If you're interested in seeing these pieces for yourself, stop in for a gander at the Fine Arts Center to see the entirety of the 2023 photography senior exhibition, "In Search Of,".
Leave a Comment
About the Contributor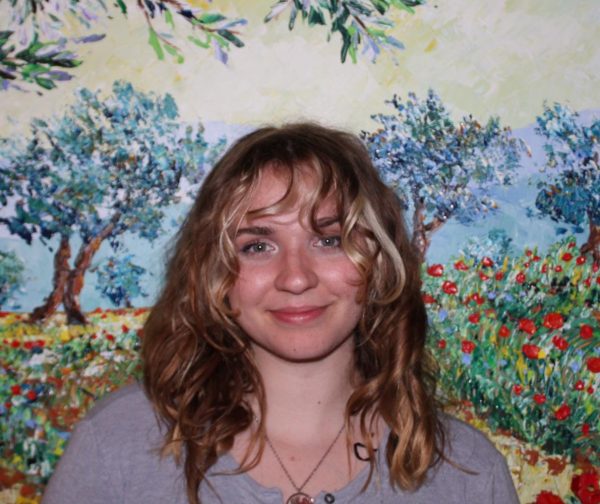 Hailey Womack, Staff Writer
Hailey Womack is a junior English major with a minor in Journalism & Digital Media. This is her second semester with Hilltop Views and her first year...