Student senator honored for military service at SGA meeting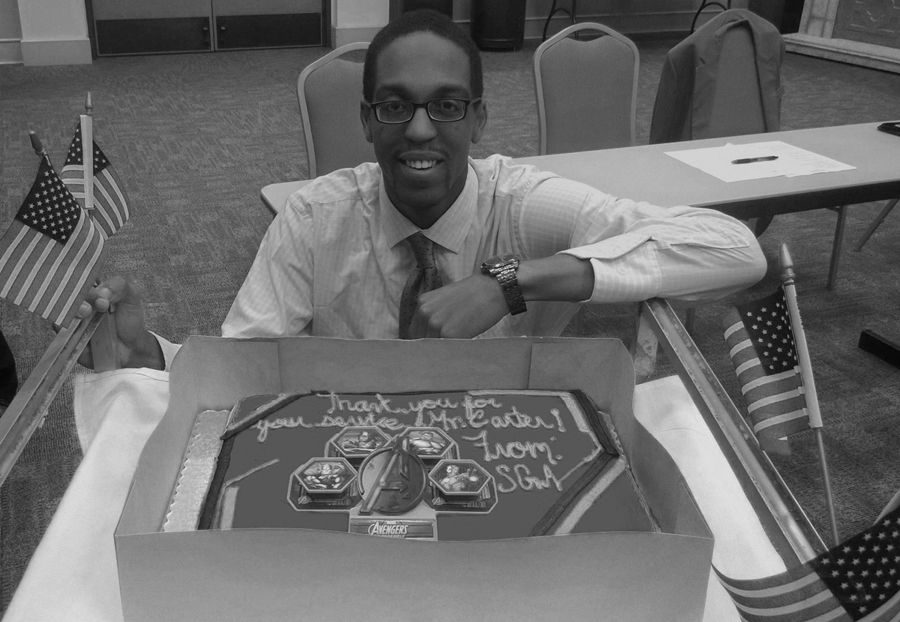 Reporter
November 10, 2014
During the Student Government Association's fifth formal senate meeting, two pieces of legislation were introduced.
Sophomore Lauren Ibarra was sworn in as an associate member by SGA Chief of Staff, Michael Cimino.
"I wanted to be in SGA so I could be a part of an organization that had more of an impact on campus," Ibarra said.
Cimino first addressed the topic of the plus/minus grading system. The cabinet is currently working on a distribution sheet to explain the plus/minus system to the student body in a simple way.
Afterwards, a committee update was shared by External Affairs Director Jacqueline Schicker.
Schicker spoke on behalf of the Teaching Learning & Technology Roundtable and the Learning Management System.
She spoke on the electronic, systematic changes that will come to SGA once Box replaces EdShare and Google Fiber possibly becomes available on campus.
Sen. Jonathan Carter introduced the "Midterm Survey" bill. It was sponsored by Sen. Paola Gallegos.
This bill will amend the SGA's Government Code to include the execution of a routine mid-semester survey.
This mid-semester survey would be used to gather student opinions on issues that need to be addressed and seek approval and awareness of new SGA policies and legislation.
Carter's bill was approved through first passage.
The "Let's Represent" bill was written by Sen. Felicia Stevens and sponsored by Sen. Jonathan Edwards and co-sponsored by Carter.
This resolution proposes a trial-test where senators are assigned an organization to meet with regularly in hopes of reaching a wider variety of student feedback regarding important issues they'd like to be addressed by SGA.
"While we can talk with friends or have online surveys, by meeting with these different organizations, we can have a variety of representation and have direct contact with more students," Stevens said.
Carter was once known as "Specialist Jonathan Carter" in the U.S. Army. After serving two deployments in five years, Carter is now attending St. Edward's while continuing to be active in the military as a reservist.
"There is an infinite amount of words we could say to someone who served for our county, but on behalf of all of us, we can all agree to say 'thank you' to Mr. Carter for serving our country," Khule said.