Pumpkin beer: trick or treat?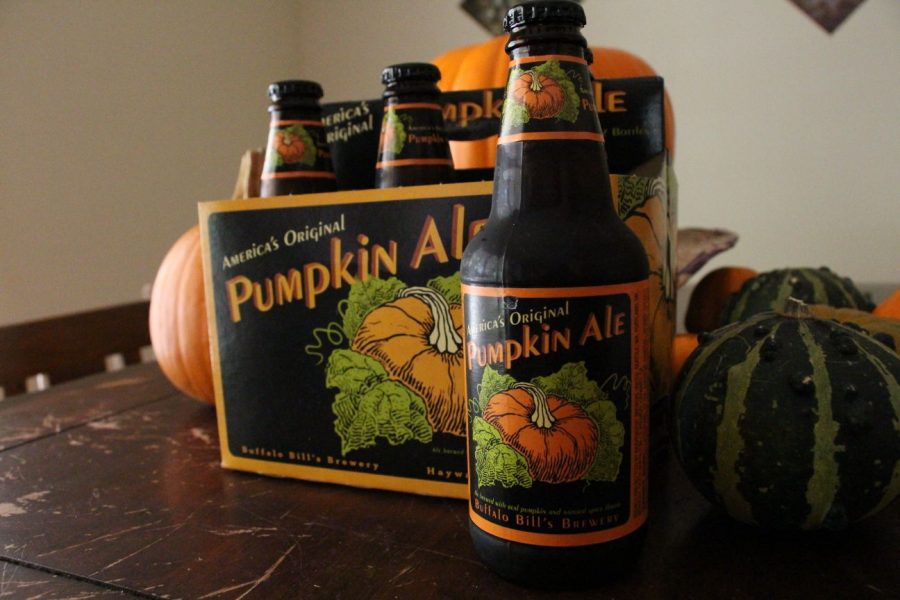 Online Content Producer
October 31, 2014
There comes a time in everyone's life when they have to put down the PSL (pumpkin spice latte) and pick up the pumpkin beer.
Note to St. Edward's minors: this time should come after one's 21st birthday.
Pumpkin beer is the latest craft beer craze and latest way to indulge fall flavors.
At their best, pumpkin beers are a scrumptious blend of pumpkin pie spices — ground ginger, nutmeg, cloves, cinnamon and allspice — and natural pumpkin sugars. They are not too bitter, not too sweet, and not too mild.
Good pumpkin beers still taste like beer, just with an extra flavor that tickles the taste buds into a seasonal mood.
Of course, as with most seasonal treats, there is a wrong way.
Despite popular belief perpetrated by Buzzfeed lists like "25 Pumpkin Desserts to Eat this Fall" and "32 Ingenious Ways to Eat Pumpkin All Day Long," just because something is labeled as a fall or pumpkin flavor does not mean that it is delicious or edible.  
Pumpkin beers that are light on pumpkin, heavy on pumpkin, or merely use the word pumpkin to pull at our pumpkin heartstrings are a disgrace to the pumpkin food genre.  
Further caution should be taken because pumpkin beer is likely the trickiest of pumpkin foodstuffs. Unlike pumpkin pie or pumpkin bread, if done wrong, it's not totally socially condonable to add large amounts of whip cream or butter.
That being said, a good pumpkin beer is a recommended pick up for decorative gourd parties, search team meetings for the Great Pumpkin, and baking days that have gone wrong because of a misbehaving pie crust.
HEB picks: Buffalo Bill's Pumpkin Ale, Samuel Adam's Harvest Pumpkin Ale, Chatoe Rogue First Growth Pumpkin Ale