Lucky Robot a high-tech, low-price Japanese cuisine option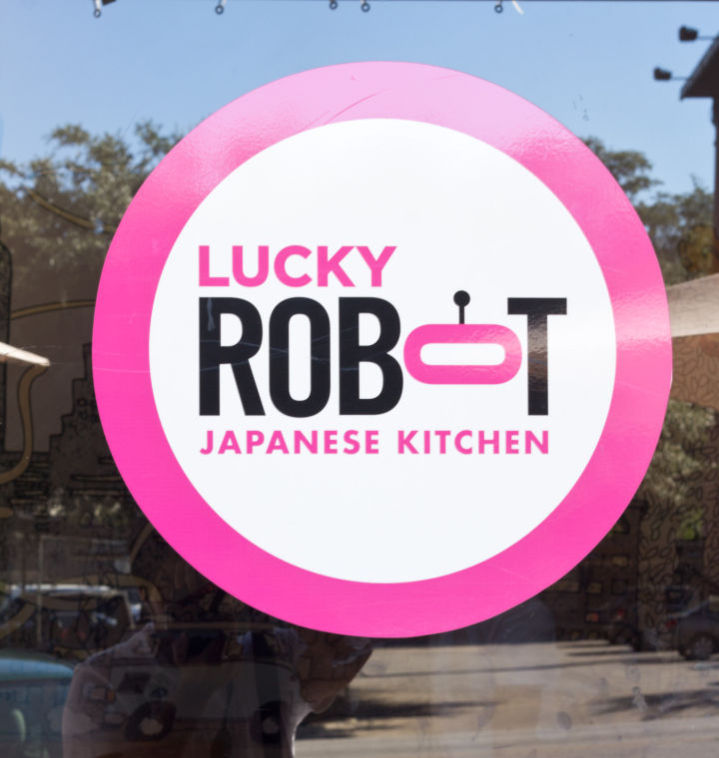 Our very own beloved South Congress is now home to a new Japanese Kitchen, the Lucky Robot.
The restaurant is brought to us by the same people that brought us Zen, located in its old space, next to Amy's Ice Cream. The new restaurant is decked out in eclectic, Austin-like décor, complete with a cartoon-ish mural of the Austin cityscape. The menu is nothing short of inventive, but what is really visionary about the new kid on the block is its iPad ordering system.
Each table dons one of these much-loved gadgets, but do not panic if you are not familiar with the device, as it is optional. When seated, one of the many friendly and accommodating servers will provide instructions for how to order, if you are daring enough to try out the tech-savvy ordering system. You can rate the food and pay your bill on the iPad while still being catered to by various members of the wait staff.
Then there is the food. Oh, the food! First, the iPad menu is complete with pictures and nutritional information, which always makes the process of deciding a bit more bearable, especially when there are so many equally mouth-watering options presented by the Lucky Robot's own tablet-sized robot.
With vegan, gluten-free and vegetarian options, the new eatery has something for everyone. The restaurant also offers up a Tokyo brunch served Saturday and Sunday mornings until 3 p.m. The lunch and dinner menu has a wide selection including Asian tacos, "build your own" options, sashimi plates, sushi rolls, dessert, appetizers and entrees. There is also sake–sake punch, to be precise–which is very refreshing.
The steamed pork buns are the perfect combination of crunchy and squishy, while the brussel sprouts are tangy and spicy. One of the key players from the entrée list is traditional Japanese street food, known as Okonomiyaki, a Japanese pizza topped with pickled ginger, scallions, shrimp and other delicious accoutrements.
Check out the Lucky Robot even if you are strapped for cash. There are many options available for under $10, which is good news for the struggling college student who is used to eating Top Ramen. The new Japanese kitchen provides an affordable, delicious, and technologically progressive dining experience.