Rowing club opens new season in new facilities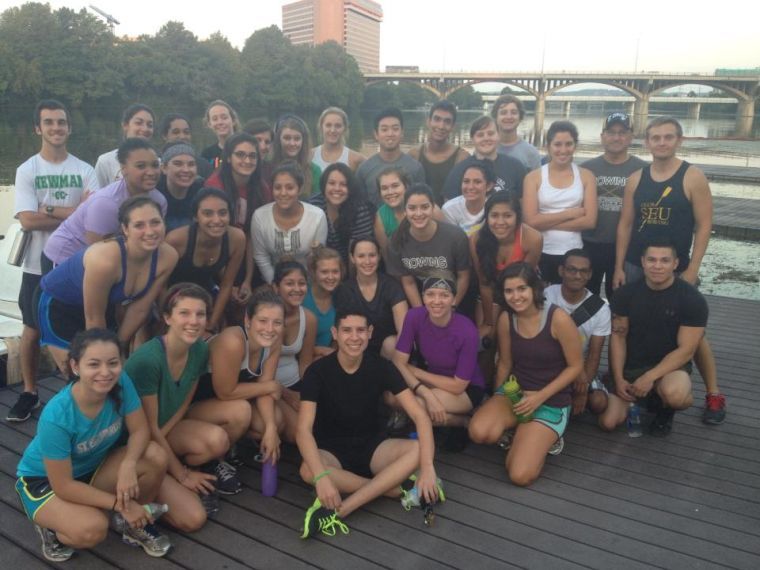 Staff Writer
September 25, 2013
The St. Edward's University Rowing Club, with over 30 members on its roster this semester, is bigger than ever.
Team officers garnered interest through persistent recruiting efforts,  and distribution of fliers prior to the Involvement Fair. They attended every recruiting event and every new student orientation. Officers also piqued students' interest by holding individual conversations about the team.
"I spent the last semester being more personal about the rowing team and talking about it to anyone who is interested in athletics," said Rowing Club secretary Mark Denman. "We are able to take people on throughout the semester; it is not a disturbance at all. I would recommend talking to an officer first and asking when a good time is to join."
There are a couple differences between this year's and last year's Rowing Club, but the change in facilities is the most prominent one. Formerly, the club practiced at the Texas Rowing Center but now uses the Austin Rowing Club facilities. The club made the switch because of increasing fees and limited space at Texas Rowing Center.
"The University of Texas Rowing Team is growing and it sort of shoved us out of the TRC," said Denman, "But we have much nicer facilities now."
The newly constructed Austin Rowing Club has large, glass panel windows and overlooks Lady Bird Lake. There are locker rooms, showers and many boats for the team to use.
St. Edward's rowers prepare for races with intense workouts. Team members get full-body workouts every weekday from 5:30 am to 7:30 am. Rowers workout by using erg machines, lifting weights, jogging around Lady Bird Lake and rowing on the water.
The fee to join St. Edward's Rowing is $300 per semester, significantly cheaper than rowing fees at other universities. A semester of club rowing at the University of Texas is $600.
"The money you pay is the minimal amount for Austin Rowing Club facilities and coaching," said Denman, "Here at St. Edward's, we try to keep the fee as low as possible."
The St. Edward's Rowing Club competes in several regattas throughout the semester. The next regatta, and the first of the season, is the "Head of the Brazos" in Waco, TX on Sept. 28.