Club sport teams travel across Texas during eventful weekend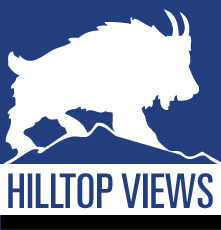 " class="catboxphoto" />
Sports Editor
March 6, 2013
Hang on for a minute...we're trying to find some more stories you might like.
Club sports teams had an action-packed weekend from Friday, March 1 to Sunday March, 3. Director of Campus Recreation Andy Lemons is excited for club sports' growth.
"It has been amazing watching the growth of the Club Sports program at St. Edward's," Lemons said. "When we started our Campus Recreation department in 2009, we had four club teams. We've created a home for teams in Campus Rec, and as a result there exists an entire new community for students to be engaged with on this campus."
While club sport leaders, participants and fans are all excited about big weekends on and off campus, Lemons might be the most excited of them all.
"Building and creating something as impactful as our Club Sport program has been one of the most rewarding experiences of my professional career," Lemons said. 
Men's club basketball
On March 1, the men's club basketball team saw their first team play in club history, when they traveled and played at the University of Houston. While the team lost both games, this  tournament was one of the quickest startups for club sports in recent history, as the club was in its beginning stages at the end of last fall.
Dance team
The SEU Dance Team organized a dance clinic for over 20 local middle and elementary-age students. These students performed at the halftime of the St. Edward's women's basketball game on March 2.
Rowing club
The rowing club participated in the Heart of Texas Regatta on Town Lake this past weekend. St. Edward's had three sets of rowers make it to the finals. Caitlyn Cotter, Ellie Meyer, Sarah Hall and Jessica Cinque took fourth place in the women's 4x on Friday. The men's 4x team also took fourth and the 2x team of rowers took sixth.
Women's club soccer
The women's club soccer team played against Huston-Tillotson, a National Association of Intercollegiate Athletics ranked team. The Hilltoppers went into the second half of the game tied at 0-0. While St. Edward's lost the game 2-0, the team used the game as practice for their upcoming tournaments.
Club Swimming
Club Swimming hosted the first ever SEU Invitational at the on-campus pool. Teams from Texas State, the University of Texas at Dallas, Dallas Baptist University and Texas State University all came and competed. St. Edward's placed second overall while Texas State won the meet.
Outdoor Adventure Club
The Outdoor Adventure Club spent the weekend at Pedernales Falls State Park near Johnson City March 2-3. Club members hiked, swam and camped at the local campsite near LBJ's old stomping grounds.