Valentine's Day can be more than just dinner and a movie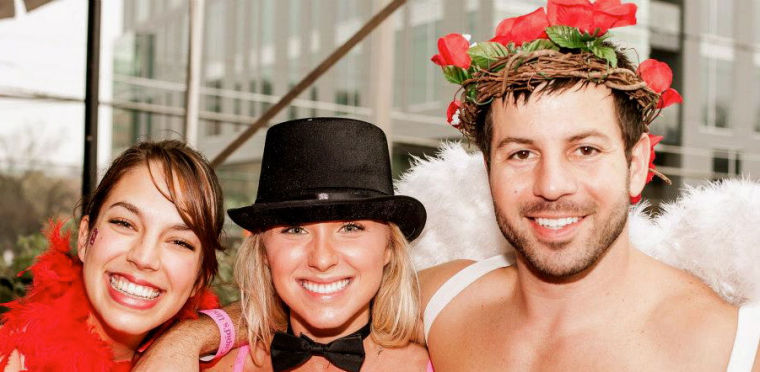 Reporter
February 13, 2013
Tired of tours of the Capitol? Frustrated that the Greenbelt still is not flowing water? Check out these alternative ideas that will keep your Valentine's Day reminding you there is more to life than the usual dinner and a movie.
Drive-In
Tribute Grease and catch a flick at the Blue Starlite Drive-In, a great alternative to the traditional movie experience. Located at 1901 E. 51 St., they claim to be the world's first and only mini urban drive-in. They play classics such as "Pretty Woman," "The Bride of Frankenstein" and "Breakfast at Tiffany's." Concession stands ensure you will get all your movie theater essentials like popcorn and candy, and you can even pick up tasty extras such as s'mores. 
Pottery
There are several places you can go for a fun night of painting pottery. Café Monet, located at S. Lamar and Ben White Boulevard, is just one example of these places. For those who are not artsy, or if you just find yourself lacking creativity, there are instructors to demonstrate the basics. Relatively inexpensive, you can paint functional pieces, tiles, or even a mosaic.
Zilker Park
If you would rather be in the outdoors on Valentine's day, Zilker Park is the place to be. Living in Austin is not complete without a day spent at Zilker Park, located in the heart of town. From hiking to biking, this is the place to be on a breezy afternoon. If it is warm, you may even want to consider going canoeing on Town Lake. Pack a picnic, take a blanket, and enjoy the view.
Austin Steam Train
 Dinner at a local fast food restaurant might not seem too glamorous. Dinner in a quaint, small town may sound more appealing. If you are looking to get away from town for a bit and explore the Hill Country, then the Austin Steam Train might be a perfect opportunity to explore on Valentine's Day. The train departs from Cedar Park in north Austin and travels to Burnet and back in the span of four hours. With tickets under $20, there is no excuse to not partake in this unique experience.
Food Truck Roll-A-Thon
What would a night on the town be without a food truck encounter? If you want to avoid the crowds, you could always hit up food trucks around town for different courses. Or, if you are feeling really daring, you could eat dessert for dinner. Popular eateries include the inexpensive Forever Yogurt on I-35, Gordough's on 1st St., and Ms. P's Electric Cock on S. Congress. Enjoy a meal as the weather starts to warm up and prepare to be rolled back to your car at the end of the night after indulging.