Officials promise persistence on key issues next semester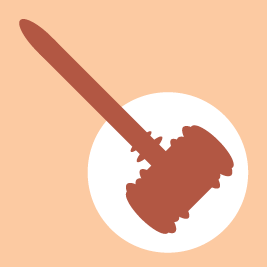 As the semester draws to a close, the Student Government Association, SGA, plans to build upon its accomplishments in connecting with the student body moving into the next semester.
"There's always more work to be done," SGA President Brady Faglie said. 
One of the last things SGA plans to do this semester is meet with President George Martin to discuss campus issues.
"We want to bring up the rising cost of tuition. It's an issue that affects everyone … It's our duty to pursue such a hard cause. The important thing is to start the conversation," Faglie said.
To this end, SGA members have been working to initiate dialogue with other student organizations. A recent bill passed established the duty of SGA members to reach out to at least one organization and get feedback. This bill would help SGA members to learn the concerns of other organizations and act accordingly.
The SGA has been putting a greater focus on social media this year to reach out more, to organizations, according to Chief of Staff Le'Darrion Allen.
A big part of the SGA push for greater student connection was reassessing last year's administration.
"One of the platforms of [President] Brady and [Vice-President] Nairod's campaign was acting as a liaison. The students want a voice and we can be that voice. This is another step that we're taking so that we can assess what exactly students want," Allen said.
Some issues that SGA is pushing and plan to continue into next semester are smoking, campus safety, parking and the plus-minus system.
They have also been pushing the Green Initiative and working with Students for Sustainability to make the campus more environmentally aware. Additionally, they presented a check for $1,200 to Campus Ministry to donate to Hurricane Sandy victims.
"We're going to continue to push smoking, the Green Initiative and the plus/minus system. We want to follow through on these big issues. They don't finish in one semester," Faglie said.
In order to better determine what students want, SGA will conduct a survey next semester. This survey aims to determine what issues matter most to students so that SGA can prioritize and act accordingly.
According to Allen, the survey will be ready by January.