Public forum discusses Green Fund, campus safety, GPA scale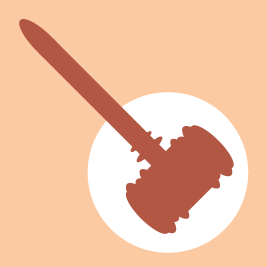 Staff Writer
November 7, 2012
The Student Government Association held a public forum in which students were invited to learn about several campus issues and ask questions.
The three main issues discussed at the Nov. 5 event were the Green Fund, campus safety, and the proposed plus/minus grading system. Student turn-out filled Mabee Ballroom C.
"I was very happy with the turnout," SGA President Brady Faglie said. "It's good to see so many students are interested in major events around campus and are concerned about being informed and participatory in the St. Edward's community."
The first segment of the meeting focused on the Green Fund, a proposed fund allocation that is being championed by Students for Sustainability. Andy Hirschfeld, co-president of Students for Sustainability, spoke about the Green Fund and fielded questions from the audience. 
"The Green Fund is a set of funds allocated as a part of annual student payments to fund sustainability projects on campus," Hirschfeld said.
Such projects would include rainwater collection, composting, solar panels and recycle bins around campus. 
The proposed cost of the Green Fund would be an increase of $2 to $10 a semester to student tuition. This fund would be managed by a committee of mostly students and a few faculty members.
"Ideally, we want to have [the Green Fund] in the election ballot, something that will be voted on when students decide the president and vice president." Hirschfeld said. "If it gets voted through, it will go through as a suggestion to the President and budget council … the suggestion is strong. What students say will mean a lot." 
The fee would be similar to the technology fee students pay at the beginning of the semester.
Students' main concern with the bill was the tuition increase for all students.
"These projects are projects that in the long run will save the university money," Hirschfeld said. "Things like solar panels will cut energy costs."
After the Green Fund segment, UPD Capt. Dan Beck fielded questions about campus safety.
Beck discussed the importance of the student role in reporting and taking responsibility for crime, particularly of unreported damage to vehicles. 
At times, when students accidentally damage a car or other sort of private property, it goes unreported, and the victim rather than the person who did the damage has to pay for it. Beck said that students should take responsibility in reporting any accidental damage that they cause and should report any similar incidents that they witness.
Part of the reason is that the cameras in the residence halls take priority over the ones in the parking lots in the UPD budget.
"Priority goes to protecting lives, not property," Beck said.
Beck said that the amount of financial burden on students is minimized if they take responsibility for and report crimes.
"You don't really have to do a whole lot. If you see something like that, take out your cell phone and call us," Beck said. "If you see a suspicious person, take out your cell phone and call us. Someone who takes the initiative to make a call may have saved a whole lot of peoples' lives." 
The final item of discussion was the faculty senate's proposed plus/minus grading system.
Under this new system, grades would move from static letter grades (A, B, C, etc.) to having differing levels of letter grades (A+, A, A-, etc.).  The plus/minus system would change GPA allocations as well. For example, under the current grading system, a B equals a 3.0. Under the plus/minus grading system, a B+ would equal a 3.3, a B would equal a 3.0, and a B- would equal a 2.67.
Kris Sloan, associate professor of education, spoke to the crowd about this proposed policy and addressed questions. He said that the plus/minus system will push students to work harder.
"We have two main reasons for the plus/minus system. First, most of our peers [other universities] do it. Second, professors will be able to make finer academic distinctions about their students," Sloan said. "I'd like to see a system that incentivizes students to work towards the end of the semester."
Since the gap from a B to an A is bigger than the gap from a B to a B+, students will gain more incentive to work harder, whereas students with B's under our current system will be more likely to be satisfied with their grades, Sloan said.
A large concern at the forum was how this system would affect students' GPA-based scholarships.
"We've found no data that suggests [the plus/minus system] would hurt your scholarship," Sloan said. "I think [the reception towards the plus/minus system] was pretty mixed. Students were hesitant, worried about losing their scholarships. It's a legitimate concern." 
According to the faculty senate proposal for the plus/minus system, one of the purposes of the new system is to prevent grade inflation. 
"It is clear that graduate/professional programs and employers assume that when a university does not use a plus/minue system, GPAs are more than likely inflated," the proposal reads. "Getting a 4.0 when A's are set at 93 instead of 90 is more difficult. We will not be disadvantaging our students as they move on from SEU, but put them on equal footing with the majority of other colleges and universities that use this kind of grading scale."
The proposal goes on to state that academic studies suggest that plus/minus grading systems have no effect on grade inflation, other than very high A grades. It concludes that it is unlikely that a change in the grading scale would have a substantial effect on grade inflation on campus.
SGA also had a donation table set up to collect donations to victims of superstorm Sandy. Students could donate using cash or Topper Tender.
"Holy Cross Brothers and Priests in New York are reaching out to their neighbors in Queens who are victims of Hurricane Sandy.  Holy Cross High School, Queens, New York is setting up a fund and we would be happy to facilitate your participation. Thanks for reaching out and for the support of the St. Ed's community," said Father Walter E. Jenkins, CSC, President of Holy Cross High School in Flushing, N.Y. 
Students who still wish to donate may do so via cash or check at Campus Ministry or the Student Life Office.