Commercial space endeavor would have economic benefits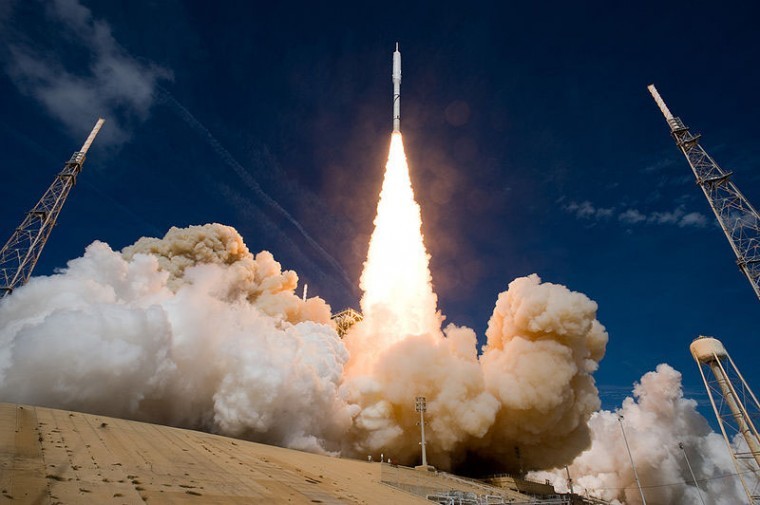 Since June, the California-based space tourism company, SpaceX, has been buying property in Cameron County. The company has been shopping around for the ideal site to build a commercial space flight program in this South Texas region.
Although SpaceX has purchased land in Cameron County, the final decision about where they will build their launch site has yet to be made. SpaceX is also looking at areas in Florida, Puerto Rico and Virginia. However, Cameron County is said to be the lead contender for the program, according to the Brownsville Harold.
The land that SpaceX bought is located roughly five miles north of the Mexican border and three miles south of South Padre Island, according to the Austin American-Statesman. This is a prime location because space crafts need to be able to land in a large body of open water while staying close to the equator.
For those people with a real adventurous spirit, this company could provide a chance to explore the last great frontier. The prospect of being able to take a trip into space is definitely exciting. It is a childhood dream come true.
Besides offering people a chance to live out their dreams, this space tourism program would be a great addition to Texas. If Cameron County is chosen as SpaceX's launch site, it would make South Texas the center of space tourism, which would lead to the creation of many new jobs.
However, the land that SpaceX has purchased is located near two state parks and a wildlife reserve, according to KUT. This fact raises concerns about the environmental impact that a rocket launching site would have on the surrounding area.
The Federal Aviation Administration is currently conducting an environmental impact study in Cameron County, but they have not released any information about the potential impact this enterprise could have.
Although the economic benefits of having space tourism in Texas could be wonderful for our economy, the threat of a negative environmental impact is not something to be taken lightly.
These rockets need a large open body of water to land in, and if they are being launched from the Cameron County area, they will be landing in the Gulf of Mexico. This could do harm to the Gulf of Mexico, which is still struggling to recover from the BP oil spill that happened in summer 2010.
However, the Gulf of Mexico is not the only ecosystem that may be threatened; there are two state parks and a wildlife reserve close to the possible launch site.
These areas are well known areas for excellent birdwatching. According to KUT, Luke Metzger, the founder and director of Environment Texas, believed  the region to be a significant ecological area, and has stated that Environment Texas is opposed to the SpaceX project.
No final decision about the location of the launch site has been made as of yet, but it appears that, if Cameron County is chosen, SpaceX may be in for a fight with environmental organizations.
On one hand, this could be an incredible opportunity for Texas, but it is not a decision that should be made at the expense of the well-being of the Gulf of Mexico and the surrounding areas.