Premont Hall now serves as new, dedicated space for Holy Cross Institute offices, resources
Former St. Edward's University President George Martin, together with the Brothers, created the institute two decades ago. Its mission is to keep the Holy Cross "pillars" — being family, bringing hope, educating hearts and minds, and building respect — alive. 
Now, after many years, the university offers a dedicated space for the Institute where students, faculty and staff can learn about and reflect on Holy Cross values. The new and improved location also features artwork made by Holy Cross Brothers. More than 140 years ago, the university was founded by Father Edward Sorin, CSC, a brother of the Holy Cross Congregation.
"People can now come visit the institute and get a sense of it," Executive Director Dr. Richard Bautch said. "We have not simply moved offices, but we've recreated this space, which is a Holy Cross space. We think of it as a destination where people will come to have an experience of Holy Cross."
Alongside a gathering room, visitors can sit with the featured art and a crucifix. The space also features a library filled with the history of Holy Cross and a wall that highlights the Holy Cross colleges and the pillars of Holy Cross. Here you can also find the offices of Bautch; Meigs Turgeon, the assistant director; and AJ Valverde, the communication manager. 
"I think the whole point of Holy Cross, as far as some of our pillars go, is community," Valverde said. "Being able to be under one roof or suite and the ability to have anyone stop by and say hi, whether it be students, faculty or staff. There will always be someone to greet them. What we've been able to do with the space is create that sense of community, especially with the art, symbolisms and the stained glass."
Another way to learn more about the Holy Cross Institution is by visiting https://holycrosscharism.org/. Once the website has been completed, anyone will be able to visit the website and take a course to learn more about HC. Turgeon has been working on this project with partners on the HC Charism Initiative for a couple years.
"It's essentially an introduction course to Holy Cross," Turgeon said. "The hope is that this can be used by educators to better understand what it means to be part of a Holy Cross community. They can do this by looking into your Holy Cross history, Holy Cross leadership, Holy Cross mission and charism; spirituality; pedagogy; characteristics of the Holy Cross educator; all kinds of things."
According to Bautch, the Charism Initiative will be an easy and fun way to integrate Holy Cross into St. Ed's education whether that be by the students or faculty. The university continues to be a resource for Catholic education and a destination for any resource related to it.
"We're really concerned with making sure that people understand what we call the 'Charism of Holy Cross,' which is essentially the gift that God has given the community," Turgeon said.  "It's also the gift that the community gives back to the church and to the world."
Leave a Comment
About the Contributor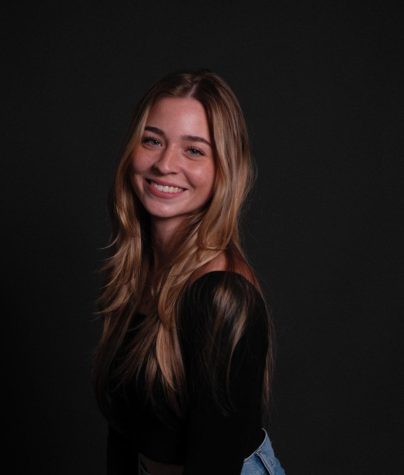 Breze Reyes, Staff Writer
Breze is a senior majoring in communication with a minor in journalism and digital media. It is her first semester writing for Hilltop Views and she's...