Planned Parenthood continues fight for state, federal funding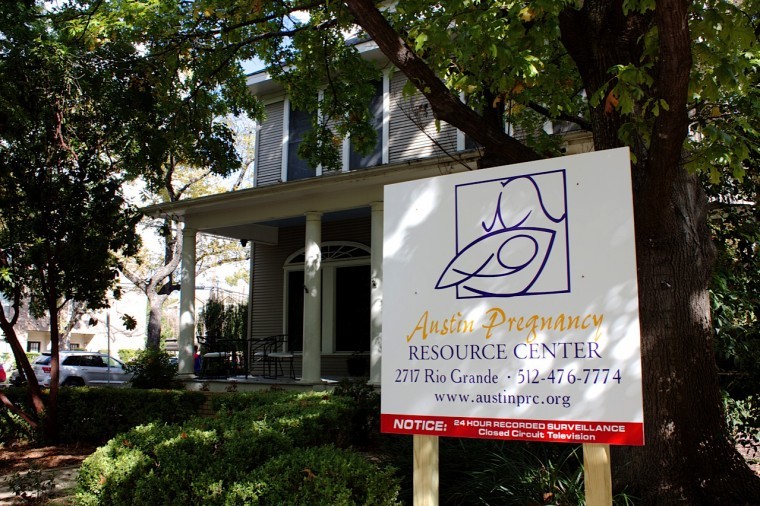 The legal battle between Planned Parenthood and the State of Texas is heating up once again.
Planned Parenthood and the Texas Health and Human Services Commission (HHSC) will meet tomorrow in Travis County District Court in a fight over whether or not the women's health care provider should receive state and federal funding for the Medicaid Women's Health Program.
The controversy stems from a 2011 state law that banned Planned Parenthood from funding on the basis that they provide abortions. Following a lengthy legal battle, a federal court banned access to funding on Oct. 26. That decision reversed in state court five days later when Planned Parenthood filed suit alleging the exemption from funding violated state law.
The Women's Health Program (WHP) provides yearly breast exams, cancer screenings, contraception options and STD testing for low-income women and serves 120,000 women a year, according to HHSC. But Planned Parenthood is not the only provider for the program, said HHSC spokesperson Stephanie Goodman.
"We have 3,000 providers outside of Planned Parenthood," Goodman said. "For every Planned Parenthood we've got five other kinds of clinics in the program."
The program will continue to accept federal funding until the end of the year and possibly transfer into a state-funded model, depending on the ruling tomorrow.
Planned Parenthood spokesperson Danielle Williams said regardless of the ruling, a state-funded program would cost more for Texas taxpayers.
"Currently, the federal government is covering 90 percent of the cost," Danielle Williams of Planned Parenthood said.
The Planned Parenthood case against HHSC alleged that banning their participation in the program violates a state law that requires health care benefits for low-income families be made available to those who cannot pay for services. Planned Parenthood currently serves approximately 50,000 women, nearly half of all WHP recipients, Williams said.
With just over 3,300 providers, HHSC will be prepared to handle the caseload, Goodman said. Despite the controversy over the affiliate ban law, there are still problems more systemic within WHP. The program reimburses doctors — which would not change under a state-run program, Goodman said — and pays for follow-up appointments related to contraception or medication.
The program does not cover all treatments, however. WHP will cover a pap smear, but if a doctor found cervical cancer, it would not cover any of the treatment options, Goodman said.
"We would have to refer them to somebody else," Goodman said. "It's a very narrow benefits package."
Regardless of the ruling tomorrow, Williams said Planned Parenthood will stick around despite the lack of funding.
"We've been here for 75 years, and we're not going anywhere," Williams said.
Casey Cashion, chair of the Young Conservatives, said the issue is not as clear cut as it may seem and believes that the program serves an important purpose.
"This is definitely both a health care and moral issue," Cashion said. "Those supporting Planned Parenthood support it on the basis that women deserve easy access to health services, while those opposing it do so on the basis that abortion is taking away a life."
Senior Shelby Alexander, a long-time Planned Parenthood volunteer and advocate, believes that the possible restriction of the program is a moral issue. Alexander said that WHP saves the state money, but that leadership in the Capitol are playing politics with the program. 
"Our governor knows that the WHP is 90 percent federally funded," Alexander said. "Rick Perry and the anti-choice leadership in our state have continued to play games with women's health, treating health care access like a luxury item instead of the necessity that it is."