SEU volleyball has high expectations for season, starts with winning record
The St. Edward's University women's volleyball team has started the season with a 5-3  record. Their move to the Lone Star Conference this fall did not call for drastic changes during the offseason, but instead led to the development of the team's core pieces. 
With the return of red-shirt senior Alexa McAndrew, the team's head coach Stephanie Holler had a small incoming class consisting of only two freshmen, a transfer student and assistant coach Morgan Kirby.
The value that Kirby brings by knowing the ins and outs of a Division II system is crucial, in Holler's opinion. With the departure of five seniors in the offseason, Holler's offense could struggle. However, Kirby's experience as a player and coach should be what the offense needs in order to prepare for new competition. 
"She came from a DII level, which is really important," Holler said. "She understands the balance between academics and being an athlete. Her coaching background along with her Volleyball IQ is going to help us. She was a hitter as a player so offensively that is going to help us grow in that area." 
Ready to take on her final year as a Hilltopper, McAndrew expressed that she worked a lot on the little things this previous offseason. As an experienced outside hitter, McAndrew looks to expand her game even more by focusing on the details of hitting and blocking.
"Blocking and trying to get my hands on the window and fine-tuning skills [was my focus]. I think that's what the spring is for you: [to] see your performance in season and you get to work on the little things," McAndrew said. "I really want this team to play their hearts out. A big part of taking my fifth year was that I felt unfinished in my volleyball career."
A veteran of the team, McAndrew is hopeful that her team's attitude and resilience will be a strength that will carry them through the season. Ending their first tournament 2-2, McAndrew emphasizes the importance of keeping the same momentum going throughout each game and practice.
"We're working on executing, finishing a game, starting out strong and just competing. Everyone gives something to the team. I think we have a really enthusiastic, driven team. Everyone loves the sport, loves to compete. We all walk into every practice ready."
 Sophomore setter Emily Tran is expected to play a crucial role in this year's offense. Tran describes her offseason as a time where she focused on her composure and expanded her volleyball smarts. Understanding her role, the sophomore has high expectations for herself as she walks into every game. 
 "I'm a lot more composed during the game. I found myself in the team and earned the respect of the hitters and passers," Tran said. "I've worked a lot on my setting decisions. My goal this season is to go into every game and have an idea of what I need to do and execute it."
The team is beginning conference play on the road as they travel to take on Tarleton University on Sept. 20.
Leave a Comment
About the Contributor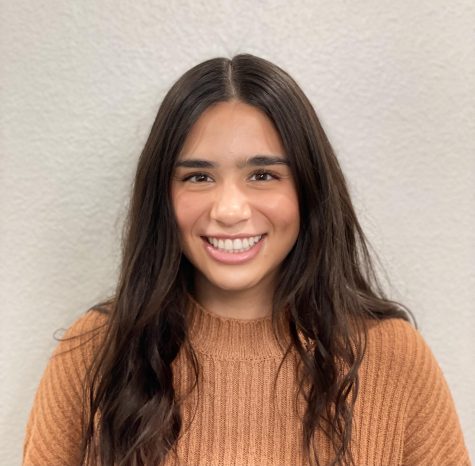 Odett Ochoa, Sports Editor
My name is Odett Ochoa, I am currently pursuing my Masters of Business Administration at SEU. I joined HV Fall of 2018 as a staff writer, and have loved...