Graphic design majors showcase their senior exhibitions
On Feb. 17, graphic design majors debuted their senior exhibition, leading an awaiting crowd into the gallery for their opening reception. Guests were handed small green pamphlets providing a brief introduction to their show, each artists' biography and the layout of the exhibition.
"Shift" is the title of their exhibition, which can mean a number of things: shift as in shifting through the different stages of one's life and shifting as a reference to the keyboard key "shift," which is vital in the graphic design world. All 15 of these seniors are preparing for a shift from these projects and wrapping up their time here at St. Edward's.
The seniors participating in this show included: Gabriel Erwin, Bruce Nghiem, Jacqueline Larios, Lauren Richardson, Claire Richardson, Ashley Arguello, Carlos Rodriguez, Catalina Padilla, Sadie Pettigrew, Margaret Momsen, Andre Covian, Andrew Silvas, Nicholas Sendra, Noelle Jones and Antonyio Seigle. Each had their own unique way of displaying their graphic design skills to interact with not only each other but with their audience as well.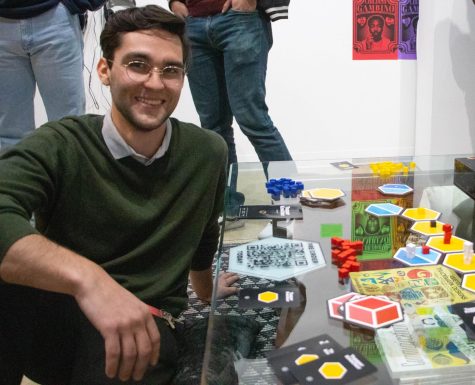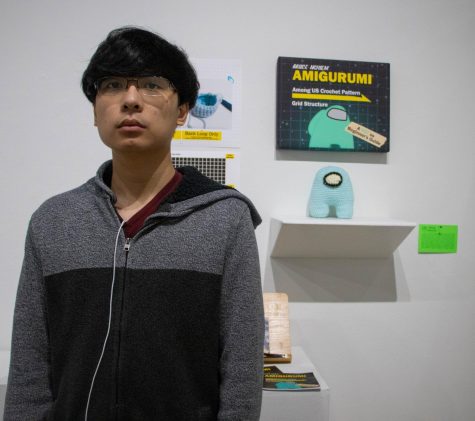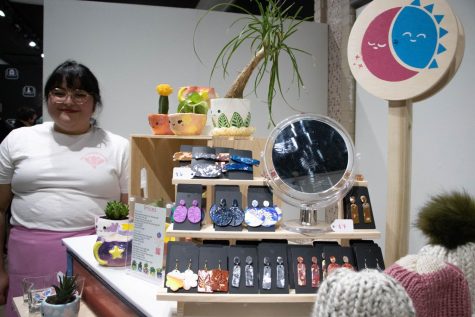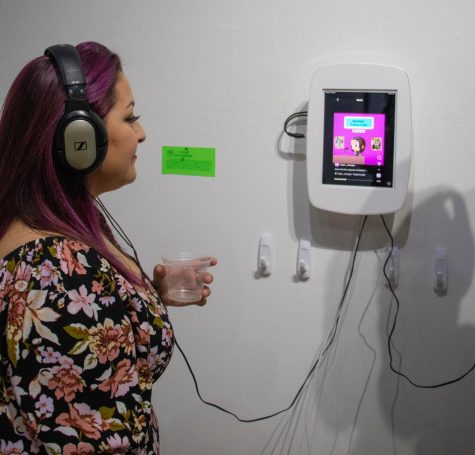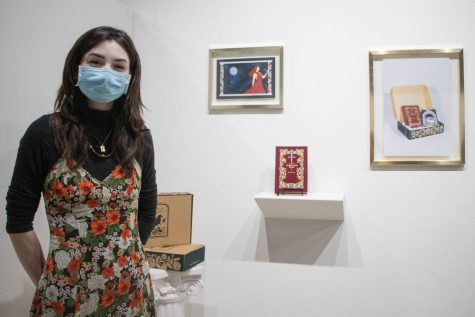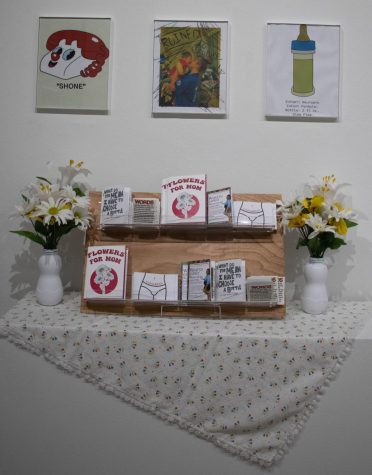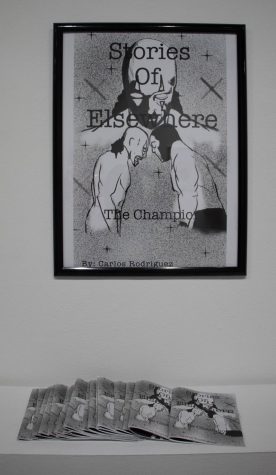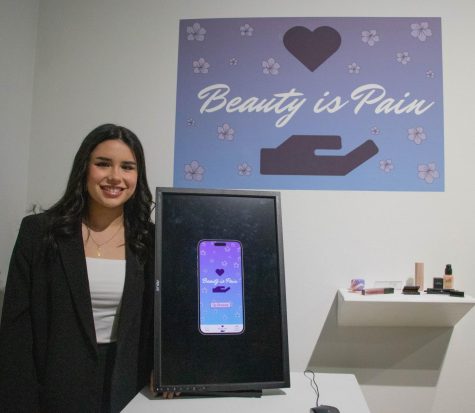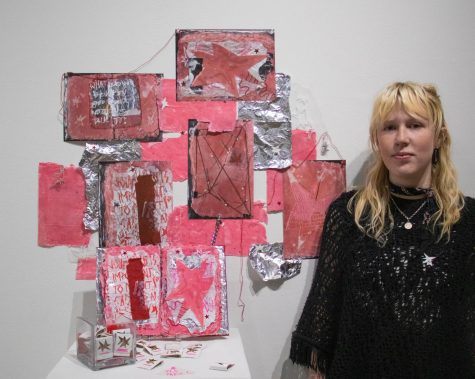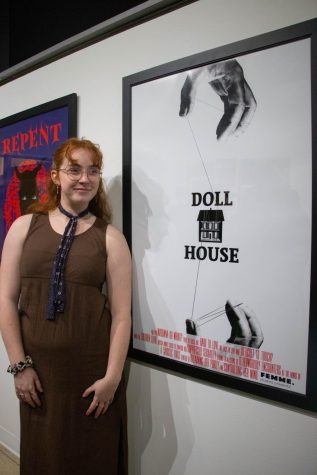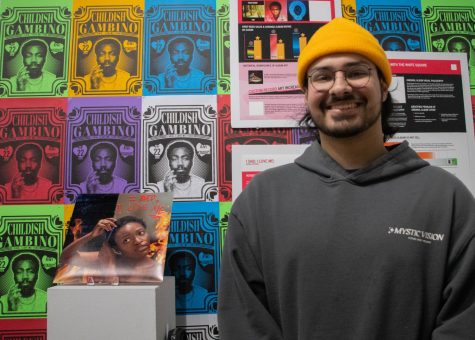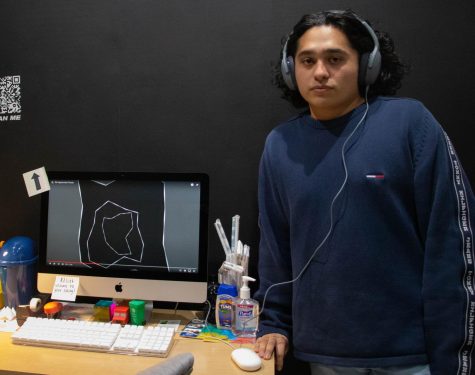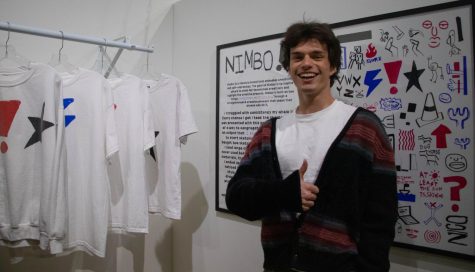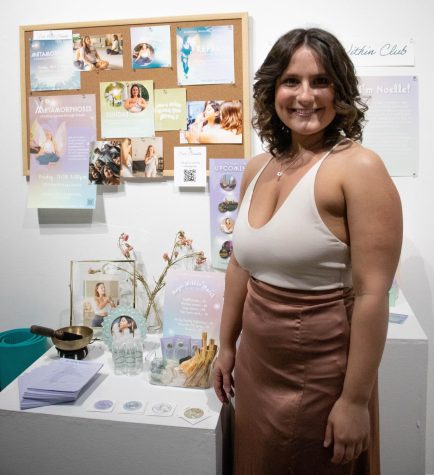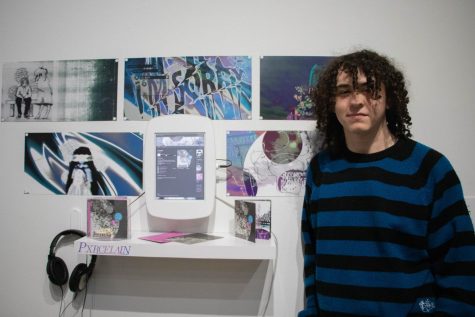 Leave a Comment